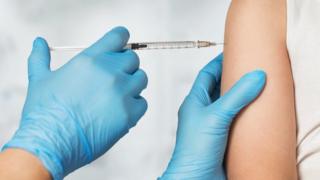 The head of NHS England has warned that "vaccination deniers" are gaining traction on social media as part of a "fake news" movement.
Simon Stevens said mothers were hearing "fake messages" online about inoculations, which was stimulating it is difficult to "win the public argument" on vaccination.
NHS England is considering what action can be taken to stop such messages spreading, Mr Stevens said.
He said the health service needed to support parents on the issue.
YouTube takes ads off 'anti-vax' video channels
Anti-vaccine vistums wrong – director physician
UK 'eliminates measles' for first time