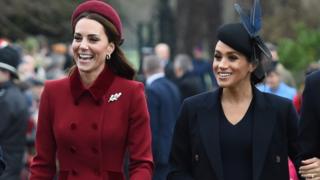 The Royal Family has published social media guidelines for the public, vowing to cube customers who leave offensive or abusive notes on official channels.
Posts on the Clarence House, Kensington Palace and Buckingham Palace feeds may be hidden, deleted or to be submitted to police, the new principles say .
It follows reports that staff ought to have battling increases in insult aimed at the Duchesses of Cambridge and Sussex.
Neither of the duchesses have personal social media accounts.
Meghan closed down hers last year, before marrying Prince Harry.