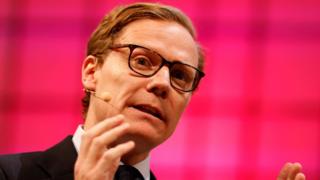 The froze chief of Cambridge Analytica has been asked to appear before MPs again amid pretensions about the company's employ of Facebook user data.
The Digital, Culture, Media and Sport committee mentioned testify Alexander Nix imparted to its fake report inquiry last month contained "inconsistencies".
It said this includes his denial the company was furnished data by a firm behind an app that harvested personal details, or worked with Facebook data.
Cambridge Analytica denies wrongdoing.
Mr Nix was suspended by the London-based political consultancy on Tuesday after footage broadcast on Channel 4 appeared to show him suggesting tactics his company could use to discredit politicians online.